A recent poll reported in the Independent (21.10.19) has revealed that millions of UK adults consider their home to be a "stressful" place.  Just two-thirds of respondents considered their home to be relaxing, with another one in seven describing it as "chaotic" and nearly one-third thinking more work is needed to optimise the space they have.
These worrying findings relate to a lack of space, poor natural lighting and shabby paintwork and equates to more than one quarter of those interviewed being unhappy with their home's overall appearance.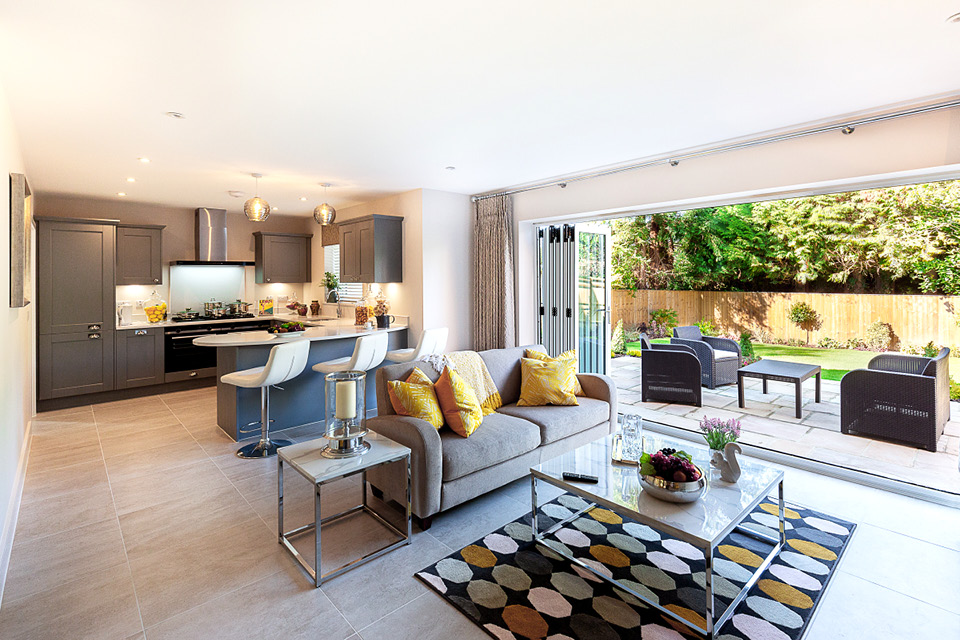 Tony Pidgley, Managing Director of Windsor-based Langham Homes says: "Surveys like this only help to promote the benefits of buying 'new,' where often the environment is fine-tuned in consultation with the buyer.  However, at Langham Homes, we like to take the overall appearance of each home to another level and recognise the importance of natural light and space when each property is initially designed.  Natural light is fundamental, makes such a difference to each home and this can be incorporated with the use of roof lanterns and bi-fold concertina doors within large open plan living areas in our houses at Pavilion Park, East Molesey or by simply utilising full height windows in the loft-style apartments at The Exchange, New Malden.
We are not afraid to include innovative and unique features into our homes and add to the overall living experience.  Crucially, the purchaser will often have an opportunity to stamp their mark on a new Langham home rather than living with a previous owner's taste and then having to redecorate as soon as they move in.  We want purchasers to have the happiest experience possible when living in one of our homes".
Langham Homes is actively looking for land for redevelopment in South East London, Surrey and Berkshire.  Please contact Tony Pidgley directly on 01344 882605.