Data released recently by premier estate agents Hamptons reveals that the number of first-time buyers taking out mortgages in London has hit a 12-year high.  A total of 35,010 first time buyers completed on home loans in August, up 0.7 % on the same month in 2018 and the highest total since August 2007.
So, what has been the impetus for this rise in the capital city?  It's been attributed to increasing wages, record low interest rates, stamp duty breaks and the Government's popular 'Help to Buy' scheme which can provide up to 40% of the cost of a new home in the form of equity loans.
Tony Pidgley, Managing Director of Langham Homes says: "These figures demonstrate a very resilient housing market in the capital despite the uncertainty over Brexit. We're certainly finding that first time-buyers are still very keen to get on that all important first rung of the property ladder.  At 'The Exchange' in New Malden, set within the London borough of Kingston-upon-Thames (Zone 4), we've sold many of 1- and 2-bedroom apartments to first time buyers with over 55% utilising the 'Help to Buy' scheme.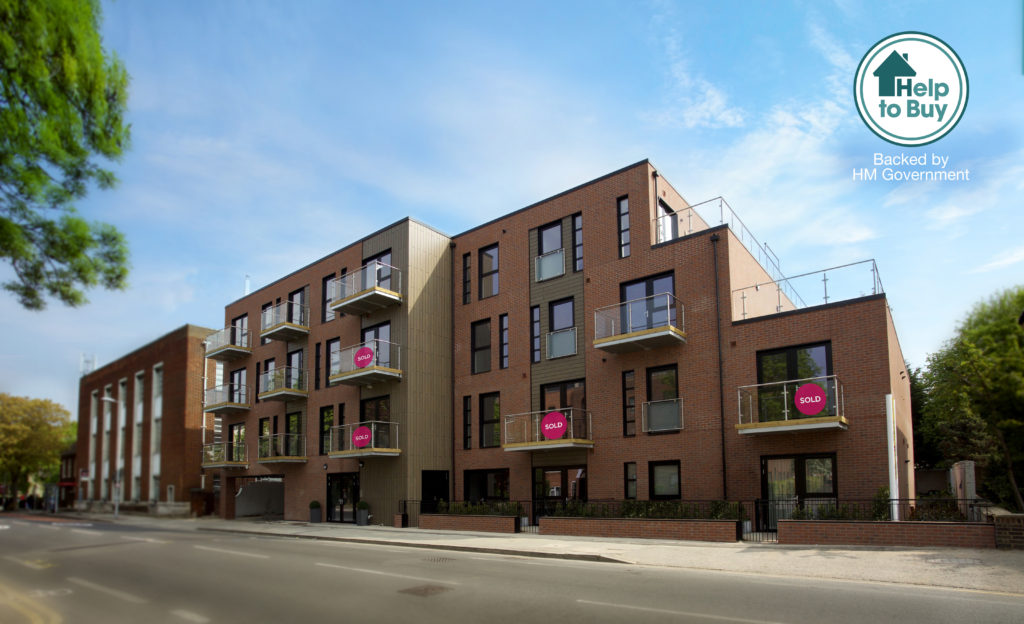 It is evident that purchasers recognise the sound investment that our apartments offer.  They are set in the heart of New Malden, very close to the station (swift 24-minute journey to Waterloo) and amenities, so offer a sought-after location.  They're also cleverly designed to make the best use of space with modern, open plan areas and each apartment has either a terrace area or balcony plus there's a large communal sun terrace for all residents and bike stores.  It's no wonder that the demand has been so great, and they have been snapped up so quickly".
'The Exchange' demonstrates Langham Homes' ability to diversify from perhaps its more recognisable large, executive properties into London commuter belt apartments but with the same proven track record of maximising the site value.  Langham Homes is actively looking for land for redevelopment in South East London, Surrey and Berkshire.  Please contact Tony Pidgley directly on 01344 882605.